23 Apr

Risk Management Part Two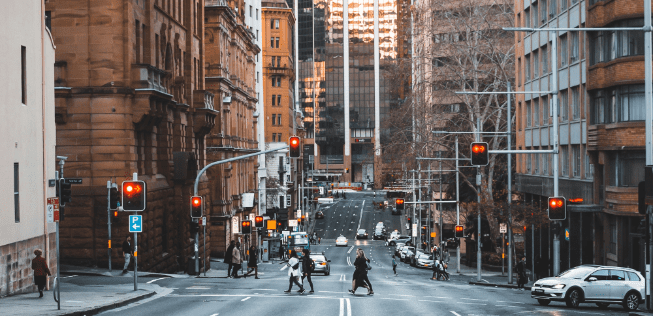 This is part two of our blog post for risk management and compliance for new businesses.
Risk Management & Compliance for New Businesses
Generally business risks can be categorised as risks arising out of: –

the nature of the business and the industry in which it operates;
commercial contracts and arrangements with customers, suppliers and contractors;
issues with work place health and safety and employees;
Many risks that are foreseeable can be planned for, and steps taken to minimise the damage or exclude the risk completely. It is these types of foreseeable risks that we are talking about when we use the term "Risk Management".  In the legal context, Risk Management often involves compliance with laws, contracts, licences and other commercial arrangements.
Some examples of risks are: –

A change in the law that effects your business;
A key supplier goes under, or for whatever reason ceases to supply the component for a product you manufacture;
A major customer or distributer closes down or ceases to purchase your products or services;
There is a new breakthrough product or service that renders your product or service no longer commercially viable, and
A new business is at its most vulnerable in the first twelve months. The risks will be different depending upon the type of business, the industry and often the commercial environment at the time.  So, the first thing to do is to consider carefully in a general way, the viability of starting the business.  Is the timing right?  Is there a demand for your product or service?  How easy is it going to be to promote your product or services to potential customers and acquire a significant market share?  Are there too many competitors supplying a similar product or service?
Staff: Many businesses fail through poor staff or management attitudes. This sometimes manifests itself in a negative and confrontational way where there is a "them" and "us" mentality between senior management and staff. In some instances there may be one or two mischief makers who create disharmony in the office.  Get rid of them.  They can destroy your business. You need to be very vigilant in monitoring your staff and management attitudes. You should never overlook or trivialise a staff problem brought to your attention – deal with it in a transparent manner and try to achieve a positive outcome for all involved.
Compliance: In the start-up phase everyone will be learning about expectations, workplace requirements, possibly licence requirements and reporting. Make sure you monitor this closely.  There should be appropriate reporting lines back to you on all of these matters.  Sometimes staff training will be required.  Do not underestimate the importance of compliance procedures, staff training and having a comprehensive induction procedure for new employees.
Costs and Cashflow: In the start-up phase, running costs, manufacturing costs, establishing a level of stock and all the other initial costs involved will usually well exceed the revenue you receive in the first twelve months. You need to closely monitor your cash flow, your debtor collections, the payment of your trade creditors and suppliers.  It is essential that you make sure that you have enough capital to meet all of these outgoings based upon a conservative and possibly pessimistic view of the amount of revenue you will receive in your first year.
Lack of Capital: Never lose sight of the fact that your contractual arrangements with both your suppliers and your customers are relationship based. Late payment of a supplier, or poor service or late supply to a customer, is a sure way to lose business.  If you are going to start a new business, do whatever it takes to have sufficient capital for at least the first twelve months.
Lloyd & Lloyd is indebted to Mr Greg Judd of Judd Commercial Lawyers for the original version of this blog post.
BACK TO ALL BLOGS